Nanni Diesel N4.5
Engine base Kubota
This Nanni Diesel 4-cylinder, which is equipped with the latest Kubota innovations, is extremely suitable for so-called displacers and motor yachts.
Nanni Diesel has a solid partnership with Kubota. Kubota engines are known for their robust design, great reliability and long life.
The experience and knowledge of the Nanni Diesel engineers resulted in the latest developments that benefit the N4.50. The heat exchanger ensures an ideal temperature management of the engine even in intensive use. Reliability and low maintenance costs are justified by the gear distribution and other solid designs of the Kubota engine base.
E-TVCS injection/incineration system
The N4.50 is equipped with the E-TVCS injection/combustion system, which significantly reduces particulate and smoke emissions and fuel consumption.
Ease of use
The low nominal speed of 2800 rpm in combination with the high engine power gives the N4.50 enough power for all navigation conditions.
A special coating on the pistons reduces friction and reduces engine vibration, resulting in extra comfort with respect to the noise level.
The wide choice of gearboxes with straight or angled axles, mechanical or hydraulic, as well as a Sail Drive drive allows you to make full use of the high torque of this engine by tailoring it precisely to your specific boat.
Environmental
The N4.50 meets the most stringent emission requirements worldwide, including RCD 2013/53/EU EPA marine Tier 3 BSO 2.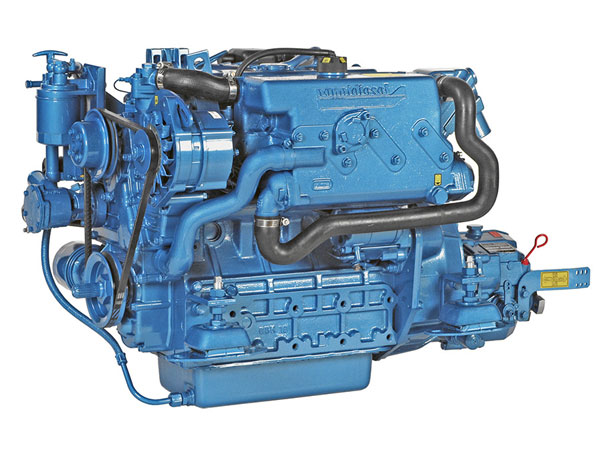 Power
RPM
Configuration
Suction
50 Hp (36.8 kW)
2800 rpm
4 In-line, 4-takt Diesel
Atmospheric
Are you interested in one of our engines? Contact us!