Nanni Diesel N4.38
Environment – Tri Vortex injection (E-TVCS)
The N4.38 is equipped with the E-TVCS injection/combustion system, which significantly reduces particulate and smoke emissions and fuel consumption.
This engine is easy to maintain, partly due to the use of a gearbox instead of a timing belt, but also due to the good accessibility of other primary parts.
Partly because of this, the N4.38 is standardly used by several series builders in their range of motor and sailing yachts.
Comfort
A special coating on the pistons has reduced the engine's resonance and noise level to a very acceptable level.
Optional equipment such as another instrument panel, engine cabling, bipolar version, etc. makes the engine suitable for use in many types of boats, regardless of whether they are made of wood, polyester, steel or aluminium.
Light and reliable
The power in relation to the weight of the engine has convinced the racing skippers of the "Vendée Globe non-stop around the world" race of the reliability of the N4.38. Of course you don't have to sail around the world to experience this for yourself. The N4.38 does its job discreetly and allows you to judge the sailing pleasure of the engine for yourself everywhere.
Environment
The N4.38 meets the most stringent emission requirements worldwide, including EU-RCD, US-EPA and BSO.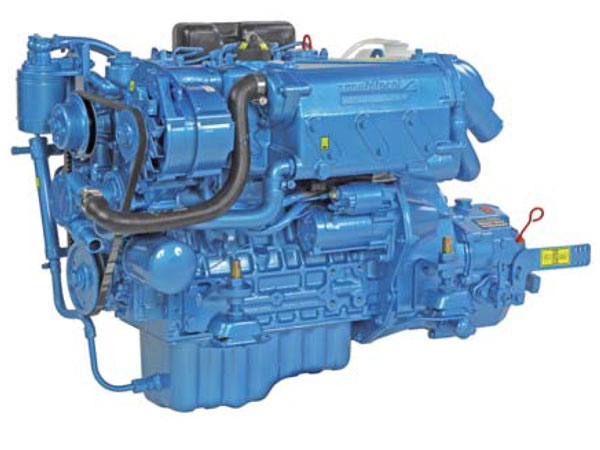 Power
RPM
Configuration
Suction
37.5 Pk (27.6 kW)
3000 rpm
4 In-line, 4-takt Diesel
Atmospheric
Are you interested in one of our engines? Contact us!