Nanni Diesel N4.60
Engine base Kubota
Coming from the latest generation of diesel engines developed by Kubota, the N4.60 marine engine is extremely suitable as an ideal solution for sailing yachts but also for sport fishing boats.
It benefits from the experience of the Nanni Diesel engineering team in the field of marinization and the robustness of the Kubota industrial engine base.
Performance
Powerful, robust and comfortable, the N4.60 perfectly captures these essential qualities together in this engine line.
Its low rated rpm and significant torque allow you to achieve cruising speeds at lower rpm, significantly improving onboard noise and vibration levels.
These features allow you to use a propeller with a significant diameter when needed, which is more efficient in turbulent waters and more practical when manoeuvring in port.
Space-saving and adaptable
The dimensions and weight of an N4.60 are optimised for a good power-to-weight ratio.
This very compact motor, facilitates installation. The design of the engine mounts, as well as a wide choice of gearboxes, simplifies the repowering of your boat.
Environment
The N4.60 meets the requirements : RCD 94/25/EC BSO 2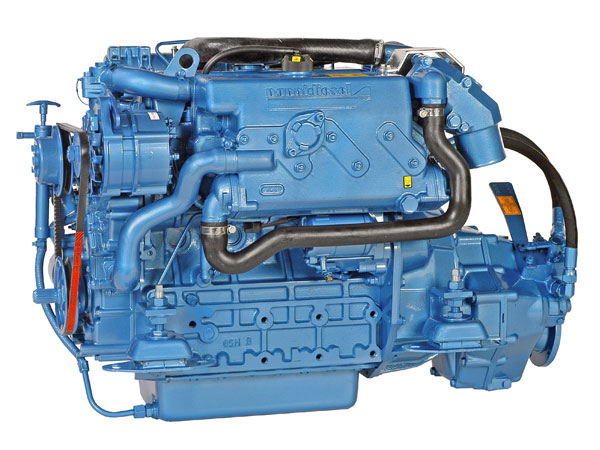 Power
RPM
Configuration
Suction
60 Hp (44.1 kW)
2800 rpm
4 In-line, 4-takt Diesel
Turbocharged
Are you interested in one of our engines? Contact us!