Caterpillar C32 ACERT
The C32 ACERT marine propulsion engine is available in power classes that comply with EPA Tier 3 and IMO II emission regulations. It is equipped with an external water circuit (SCAC) aftercooling system for power classes A to C and a seawater aftercooling system for power classes D and E. The C32 ACERT has seven power classes with a wide working speed range (WOSR) and longer oil change intervals. Other benefits include proven engine operating history and rock-solid performance with thousands of hours of validation testing for quality and durability. The C32 ACERT marine engine is backed by Cat's extensive global dealer network and standard warranty.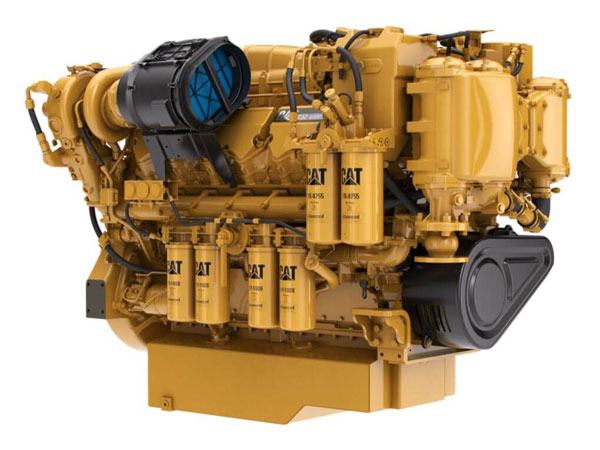 Power
RPM
Configuration
Suction
760 – 1826 Pk
2300 rpm
4-Takt V12 Dieselmotor
Twin Turbocharged, aftercooled
Emissions
Bore
Stroke
Cylinder capacity
Rotation
Engine Weight
EPA Tier 3, IMO ||, EU IW
145,0 mm
162,0 mm
32,1 L
Left
3152,0 KG
Are you interested in one of our engines? Contact us!