Caterpillar C18
The C18 ACERT marine propulsion engine has power ratings for recreational applications that meet the emission standards of the US EPA Tier 3, IMO II and EU Stage IIIA emission standards. This marine engine features the latest core engine system innovations for maximum benefits in terms of power density, performance, emissions and fuel consumption. Not only is it equipped with engine monitoring and protection features, it is also compatible with Cat display and ship control systems. This engine is accompanied by the unrivalled global marine support network of Cat dealers and hundreds of authorized marine dealers. With their combined experience and expertise, products, services and support, your recreational craft stays just that – a pleasure.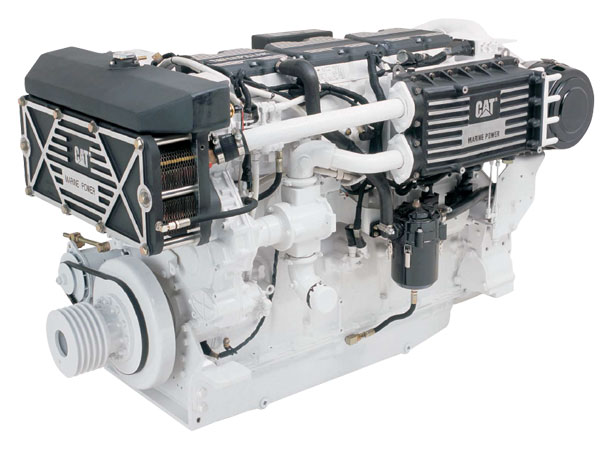 Power
RPM
Configuration
Suction
1016-1152 Hp
2300 rpm
6 In-line ,4-Takt Diesel
Twin Turbocharged, aftercooled
Emissions
Bore
Stroke
Cylinder capacity
EPA Tier 3, IMO ||, EU IW
145,0 mm
183,0 mm
18,1L
Are you interested in one of our engines? Contact us!