Caterpillar C12
Cat® C12 marine propulsion diesel engine, with power ratings of 254-366 bkW (340-490 bhp) at 1800-2300 rpm, complies with IMO II emission standard except for the 497 mhp (490 bhp) power class at 2300 rpm, which complies with IMO I emission standard. The C12 takes full advantage of the electronically controlled fuel injection system, resulting in an environmentally friendly engine with excellent performance and fuel consumption. A wide range of optional equipment is also available to meet the requirements of your commercial marine or pleasure craft applications.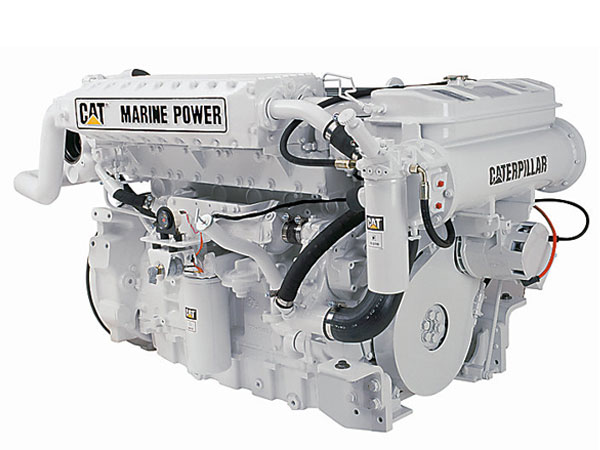 Power
RPM
Configuration
Suction
346 – 710 Hp
2300 rpm
6 In-lijn, 4-Takt Diesel
Turbocharged, aftercooled
Emissions
Bore
Stroke
Cylinder capacity
EPA Tier 3 Recreational, IMO ||, RCD 2016
130,0 mm
150,0 mm
12,0L
Are you interested in one of our engines? Contact us!