Caterpillar 3512C
The 3512C high displacement marine engines are now available in a wide range of power classes that comply with EPA Marine Tier 3 and IMO II regulations without additional aftertreatment. These new propulsion, auxiliary and DEP engines, designed and built from the current 3512C and 3516C platforms, have minimal size and weight changes in comparison. Ownership and operating costs are also very similar. For the specific fuel consumption of each power class, please refer to the performance data. New features include stainless steel heat shields of the exhaust system, closed crankcase venting system and compliance with EPA Tier 3 emission regulations.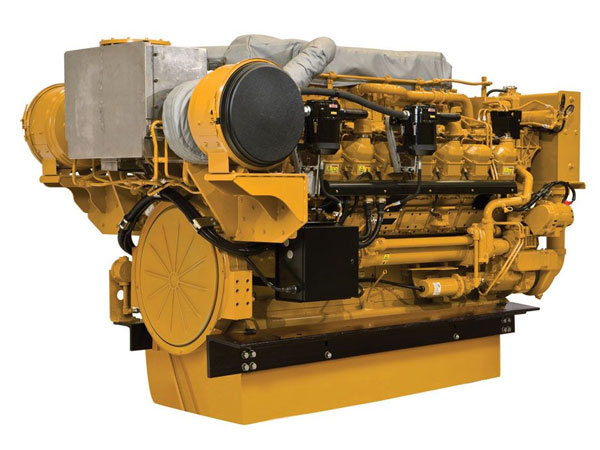 Power
RPM
Configuration
Suction
1361-2402 Pk
1800 rpm
4-Takt V12 Diesel
Twin Turbocharged, aftercooled
Emissions
Bore
Stroke
Cylinder capacity
EPA Tier 3, IMO II
170,0 mm
215,0 mm
58,6L
Are you interested in one of our engines? Contact us!